Blue-White® Chemical Metering Pumps
Blue-White® Chemical Metering Pumps are constructed with over 65 years of engineering experience and offer high-performance capabilities for a wide range of processes.
Whether you're dealing with industrial or municipal water treatment, pool and spa sanitation, oil and gas production, power generation, or food and beverage production, our technical and support teams have the tools and resources to help you overcome your fluid challenges.
Explore Chemical Metering Pump Technologies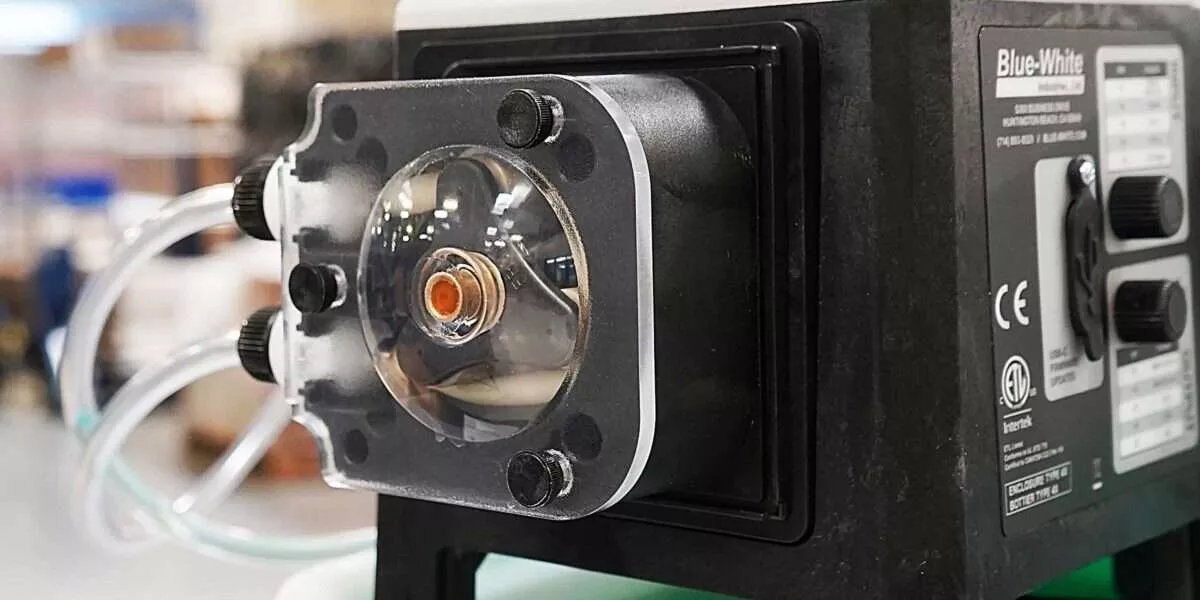 These self-priming, low-maintenance metering pumps offer a gentle, low shear pumping action with suction lift capabilities of up to 30 feet of water.
Diaphragm pumps offered by Blue-White Industries are designed for precision chemical metering against high pressures.
I benefit from Blue-White pumps because that's the one part of the plant I don't have to worry about. I have supported more than 300 plants, and I have never been called about the Blue-White pumps.
William Tait Stahl
Technical Support Manager MMBR Systems | Austin, TX
Chemical Metering Pumps FAQ